The First Descendant Boosting Service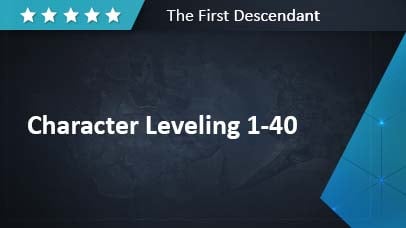 Character Leveling 1-40
🕓 ETA: Flexible.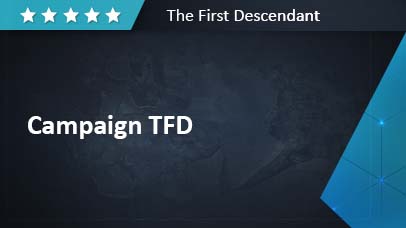 Campaign TFD
🕓 ETA: Flexible.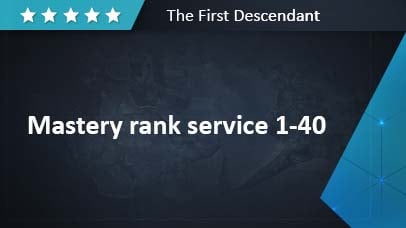 Mastery rank service 1-40
🕓 ETA: Flexible.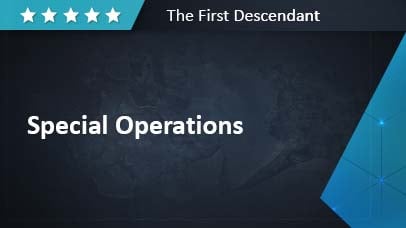 Special Operations
🕓 ETA: Flexible.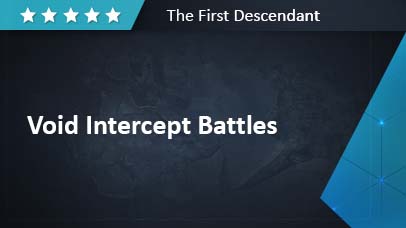 Void Intercept Battles
🕓 ETA: Flexible.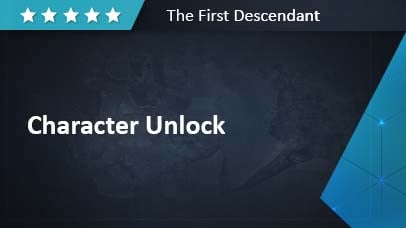 Character Unlock
🕓 ETA: Flexible.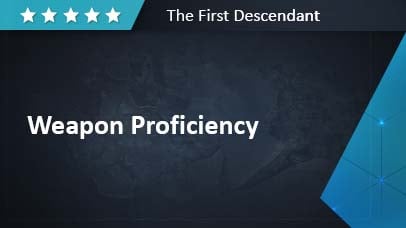 Weapon Proficiency
🕓 ETA: Flexible.
Need Help?
Build your custom order
We will reply in a few minutes
What customers say about us
The First Descendant Boosting Service
Our The First Descendant Boosting service is delivered by seasoned professionals who excel in assisting gamers in achieving their in-game goals with ease. Our experienced boosters have successfully completed numerous boosts in TFD, and we provide two service options: The First Descendant Boosting (Account sharing) and Carry (playing with our professional team).
With a wealth of experience in the looter shooter genre, we ensure that our services are not only lightning-fast but also entirely secure. Our skilled professionals are prepared to handle various aspects of The First Descendant, including unlocking weapons, leveling, material farming, mastery rank, and much more!
The First Descendant Boost:
This is a broad term encompassing a range of TFD services aimed at enhancing your character's build and capabilities. These services can involve leveling up, collecting crafting materials, unlocking various weapons, conquering Void Intercepts at your chosen difficulty level, and more.
The First Descendant Carry:
TFD Carries pertain to boosting services where a booster or a team of boosters takes the reins and guides your character through challenging or laborious content, including tasks like tackling Void Intercepts, conquering challenging activities, completing campaign missions, or power-leveling.
The First Descendant Recovery:
TFD Recovery is a boosting service conducted by a professional booster directly on the client's account. This method is the most popular, swift, and effortless way to access The First Descendant services when you lack the time for extensive grinding, find certain activities too challenging, or simply wish to expedite your progress.
What is The First Descendant Boosting?:
TFD Boosting involves enlisting professional gamers to help you enhance and optimize your Descendant in the most efficient manner possible. We offer top-tier PvE services, including campaign completion, leveling, special operations, mastery ranks, raids, and any end-game activities the game has to offer. When you purchase boosting services from us, whether it's a carry or recovery service, you have the flexibility to customize the entire process, and we'll complete the job for you as quickly as possible.
How are these services performed?:
Regarding the delivery, there are two methods: selfplayed (carry) or piloted (recovery). If you choose a carry service, you'll engage in self-play mode, playing alongside our boosters and maintaining control of your account throughout the boost. Opting for piloted mode means selecting a recovery service, where you'll share your account credentials with the booster, who will manage your Descendant and handle the requested boost directly on your account.
How long does a TFD Recovery service take?:
The delivery time depends on the specific service requested and the amount of time and effort required to complete it. Most orders are handled and completed within a few hours after the boost commences.
Is it safe to buy boosting services?:
We have been providing boosting services since 2011 and have completed thousands of orders, both in self-played and piloted modes, without encountering any issues. We can confidently assert that our The First Descendant services are 100% safe. Our impeccable reputation speaks for itself. For added security, in the case of a TFD recovery service that requires account sharing, we can use a VPN from your country and stream the boost as well.
What platforms can the services be delivered on?:
We offer our top-notch TFD services on all platforms, including PC, PS, and XBOX.
Do I get to control my account when I opt for a self-played boost?:
Absolutely. When choosing carry services, you join our booster's party and maintain full control of your account throughout the entire boost.
What are the benefits of choosing Dving TFD Services?:
The First Descendant is known for its grind-heavy gameplay, which can be both exhausting and time-consuming. The primary advantage of purchasing our services is the significant reduction in the time required to achieve your Descendant's personal goals. By availing our boosting services, you can skip the tedious and time-consuming grind, swiftly joining your friends in end-game activities. Additionally, our consultants are available to provide expert advice and assistance, offering links to written guides and video tutorials to further enhance your character.
When do you start working on my boost?:
Typically, we commence boosting within a few minutes after you place your order and the payment is processed. There might be a few exceptions when we are overloaded due to high demand for our services. When you purchase a TFD Boost (self-played), you'll schedule the service in advance with our manager, ensuring that the team is ready for you at your convenience. Even if we can't begin immediately, the manager will inform you of the estimated start time before your purchase.